Trending Summer Styles 2018

May 11, 2018
It's no secret that the Salon Amissa stylists are constantly on the hunt for the next-best trending styles in the world of hair. It may not be bathing suit season yet, but our team is already looking forward to what looks will be hot this summer! From 'wet' hair to a blunt lob, we've got a list of up and coming styles that are sure to give you a cutting-edge look.
Wet Hair, Don't Care
No, we're not talking about dunking your head in the pool and calling it a day. The 'wet' look has been seen on the red carpet and is finally making its way into the local public eye. So, how do you achieve this look? Apply KMS Hairplay Styling Gel (just a little, you don't want your roots to look greasy!) into your hair while it's still damp. Give your hair a little scrunch and you'll be ready to take on the day; easy peasy!
Straight and to The Point
Say goodbye to that deep part in your hair, because this summer is all about symmetry. A center part accompanied by a lob equals the perfect complement to a sleek style. Make this look even sleeker by applying KMS TameFrizz Oil into your hair while it's still wet. Straighten your hair, and voila!
The Perfect Pixie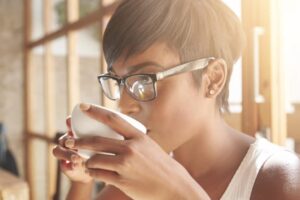 What better way to keep cool than by keeping your hair short? It's no coincidence that people tend to cut their hair before the hotter months. Who wouldn't want a look that's as pretty as it is practical? A short, texturized pixie is the perfect solution, but make sure you've put a lot of thought into achieving this look before you go under the cutting shears!
Now that you've been inspired, it's time to turn your dream look into a reality. Book an appointment now to revamp your style!