September 14, 2018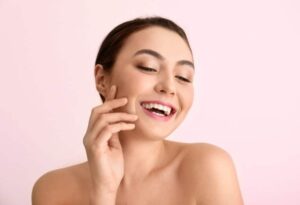 Women everywhere have been on the eternal hunt for the perfect skin product that will rejuvenate and revitalize their skin without breaking the bank. You should feel good about what you are putting on your skin; and it should make you feel good, too. That's why Salon Amissa has taken the exciting leap to partner with a brand new product line that acknowledges that women should be empowered by igniting their natural beauty. BellaMe is a revolutionary brand that is inspired by luxury and powered by science.
So, what makes BellaMe so special when put up against its competitors? It's simple. Their products are "packed with powerhouse, clinical grade ingredients–minus harsh chemicals like parabens and phthalates. The Acqua Lumier line's patented technology delivers exactly what your skins needs, precisely when it needs it."
"Featuring such efficacious fundamentals as baobab oil, high-powered hyaluronic acid, marine collagen, vitamin C and the precious gemstone malachite, this tightly edited range of products works synergistically, generating measurable upticks in hydration, luminosity, softness and line-smoothing in just one week."
After  just 14 days of using the Acqua Lumier regimen:
91% of testers reported that their skin was more hydrated, significantly more luminous and noticed an improvement in softness and smoothness.
82% reported skin looked significantly tighter and lines and wrinkles appeared dramatically smoother and more youthful.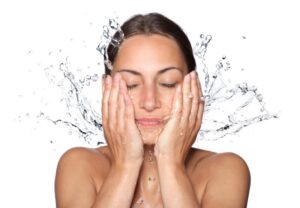 100% of foundations users reported that their makeup was easier to apply as the system acted like a primer.
We are proud to be a part of a product line that transforms skin and brings out the confidence in women everywhere so that they can live their best lives. Do you want to see what all the hype is about? Stop by the salon to get your very own FREE pampered sample pack filled with some of BellaMe's best products! Reach out to us today to make an appointment and get your hands on this amazing offer.