Should I Cut My Hair For The Summer?

June 12, 2018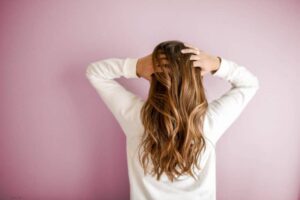 As we tip-toe into the summer months, there is always the lingering thought about making a hairstyle change. With the heat, humidity, and vacations, a lot of people get the itch to cut their hair short and start over with a fresh new 'do. Maybe this is something you have been wanting to do for a long time, but haven't gotten the courage to act. Not sure what to do? Let us help you with the decision!
Is This An Impulse Decision?
One of the first things to recognize before making a major change is whether or not the decision is an impulse. Spontaneity can be a good thing, but when it comes to your beautiful long locks, it's smart to sit on the idea for a while before taking action. Cutting your hair is not something you can turn the reset button on; once it's gone, it's gone. We definitely don't want you to regret your decision after the deed is done! There are several ways that you can be sure it's the right move for you, and this can include researching and looking back on past photos. Did you have short hair in the past? Do you remember the things that you liked and disliked about it? If not, do some digging on Pinterest and scroll through photos of short hairstyles, but make sure they are similar to your hair structure. This is important because liking a hairstyle on someone with different hair characteristics can be misleading. Make sure you are researching similar hair colors, face shapes, textures, and thickness to be sure you are prepared for what it will look like on you. Also, take some time in the mirror and play around with your hair length. Fold your hair over your shoulder to see what it would look like at different lengths, and take photos for reference!
What Can I Do to Prepare?
To ensure a nice, healthy haircut, make sure you are taking extra care of your hair before the appointment. Try to refrain from using heat, excess products, and/or excessive washing. Cutting your hair will definitely eliminate any dead-ends, but you also want to ensure a nice, blank canvas for what's to come. If you are looking to color your hair in any way, DO wash your hair before the appointment, as product and oil build up will make it harder to lighten and color hair (a fresh wash will also be beneficial if you choose to donate your hair. It's a requirement for some places!) You may also choose to do your makeup just how you like it, or wear a cute outfit that you know you feel confident in. After a major haircut, the final product can be tough to swallow if you don't feel your best. Make sure you're ready for the change, and you will feel even more amazing after the big reveal!
Is Your Hair Long Enough to Donate?
If you need another reason to make a dramatic hairstyle change, you should consider donating! There are so many people in the world that would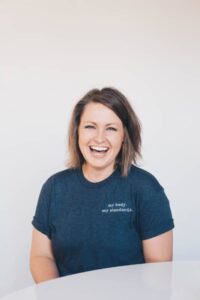 benefit from your donation, and you have the freedom to choose which organization you send your hair to. Not only would you be starting fresh, but you would be helping someone else start fresh, too. When donating your hair, there are certain guidelines you must follow depending on who you choose to donate to. Measure out your hair ahead of time and see if it is long enough to donate (the minimum length is usually eight inches) and whether or not you would be okay with the new length. Also, keep in mind that there will need to be some excess cutting/trimming involved depending on how you want your new short hair styled after the chop. Salons are familiar with the donating process, but you will have to be the one to send in the hair. Not sure who to donate to? Here are some popular and trustworthy choices:
No matter where you decide to donate, you can be confident that you are making a difference in someone's life. What better way to start off the summer? We know that this can be a big decision, but we are here for whatever you decide to do. Make sure to schedule an appointment with us ahead of time to ensure your wish is granted in time for the summer! You will look rockin' in whatever hairstyle you choose. We can't wait to see you, and be apart of this change!